Domain:
towerhamlets.gov.uk
Popularity/access rank:
Site number 2863 (.uk extension); 212301 (global rank)
---

Category: Regional / Europe / United Kingdom / England / Government / Local Councils / T
Regional / Europe / United Kingdom / England / London / Tower Hamlets

Towerhamlets information:
| | |
| --- | --- |
| Title | Tower Hamlets Council (view sites with similar title) |
| Description | Sign up to save on your bills!You could save money on your energy bills by signing up to THE Community Power a new energy co-operative for residents Mayor of Tower Hamlets |
| Keywords | council, hamlets, news, public, read, services, tower, tower hamlets |
| URL | http://www.towerhamlets.gov.uk Add this site to your favorite list |
Towerhamlets - Site Review: Tower Hamlets London Borough Council - Contains Council information and services, including local history. Tower Hamlets Council - including information about Docklands

Towerhamlets Summary
tower hamlets council. Skip to main content. Online services. Contact us. news events.
| Text Size: A (small font) A (medium font) A (large font) | Browse Aloud ......
Search. Home. Advice and benefits. Business. Community and living. council and democracy.
Education and learning. Environment and planning. Health and social care. Housing. Jobs and careers.
Leisure and culture. Olympic Games. Transport and streets. Take part in our website survey.
tower hamlets council. Town Hall. Mulberry Place. 5 Clove Crescent. London. E14 2BG. Email.
Telephone. Apply for it. Find it. Pay it. Report it. Request it. Give your views on housing.
allocations.We are planning to make some changes to our lettings policy to.ensure that our practices truly reflect housing needs in the local.
community. Mayor of.tower hamlets. Lutfur Rahman. Meet the Mayor. Mayor's priorities. Mayor's column.
The Mayor's blog. Favourites. Winter weather advice. Welfare reform. Jobs and ...
| Alexa Rank | Alexa Rank Date |
| --- | --- |
| 212301 | 2013-05-15 |
| 210519 | 2013-05-01 |
| 182256 | 2013-04-15 |
| 175820 | 2013-04-01 |
| 173717 | 2013-03-15 |
| 173680 | 2013-03-01 |
| 189814 | 2013-02-15 |
| 194630 | 2013-01-30 |
| 224529 | 2013-01-08 |
| 184711 | 2012-11-17 |
| 193182 | 2011-12-06 |
| 274907 | 2011-08-13 |
| 279668 | 2010-06-10 |
| 280153 | 2009-05-28 |
| 248847 | 2008-12-23 |
Access traffic rank of towerhamlets.gov.uk (site position)
Server IP of towerhamlets.gov.uk: 213.249.244.93 (hosted by KCOM Group Public Limited Company)
Domain extension: .uk
(list top sites in United Kingdom)


logo_print.png
Tower Hamlets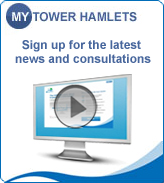 myth.jpg
my Tower Hamlets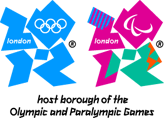 london2012OlyPara.png
Host borough of the Olympic and Paralympic games

mainimageAni.gif
Tower Hamlets Main Image
eastendlifehomepage.jpg
east end life

directGovLink.jpg
direct gov

ideaStoreLink.jpg
idea stores

towerHamletsHomesLink.jpg
tower hamlets homes

towerHamletsHomeSeekersLink.jpg
tower hamlets home seekers

ampWebsite.jpg
tower hamlets amp website

cftWebsite.jpg
children and families trust
External links:
towerhamlets.gov.uk is linking to those sites:
---
site visit date: 2012-12-02 03:14:32
towerhamlets.gov.uk site information - end of report